Oakley launches Brain Dead
The newest fall/winter 22 launch digs into the Oakley Archive to reimagine cult favourites and create the Oakley X Brain Dead shoe
The Oakley Factory Team is a long-standing experimental collaboration conceptualised by Brain Dead, powered by Oakley. Their newest capsule collection digs into the Oakley Archive to reimagine some of their cult favourites. Somewhere between their desire to predict the future and their need to preserve the present, Oakley x  Brain Dead Flesh and Chop Saw were born.
In the early 2000's, Oakley's Flesh design emerged from the black void of fashion and ushered a glimpse of the future. Sleek, Comfortable, and amorphous in shape, the release was a catalyst for decades of inspiration. Chop Saw followed soon after, its eye-catching sole and high functionality helped support a sturdy shoe with a sharp personality. Each design helped spark the imagination and expanded what form and function could accomplish together. Brain Dead designers have long admired Oakley's commitment to creating apparel with lifespans that stretch far beyond the spiral of trends.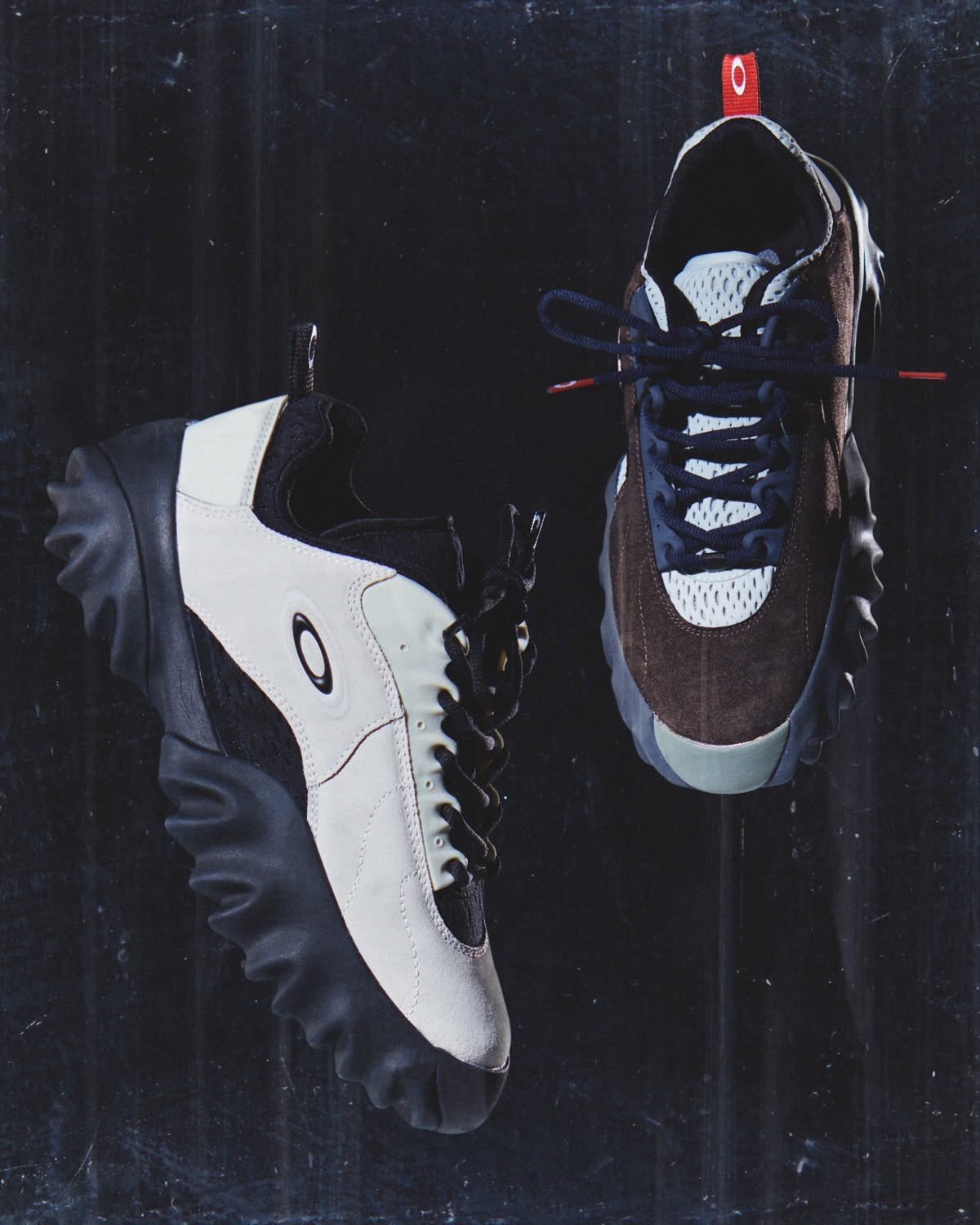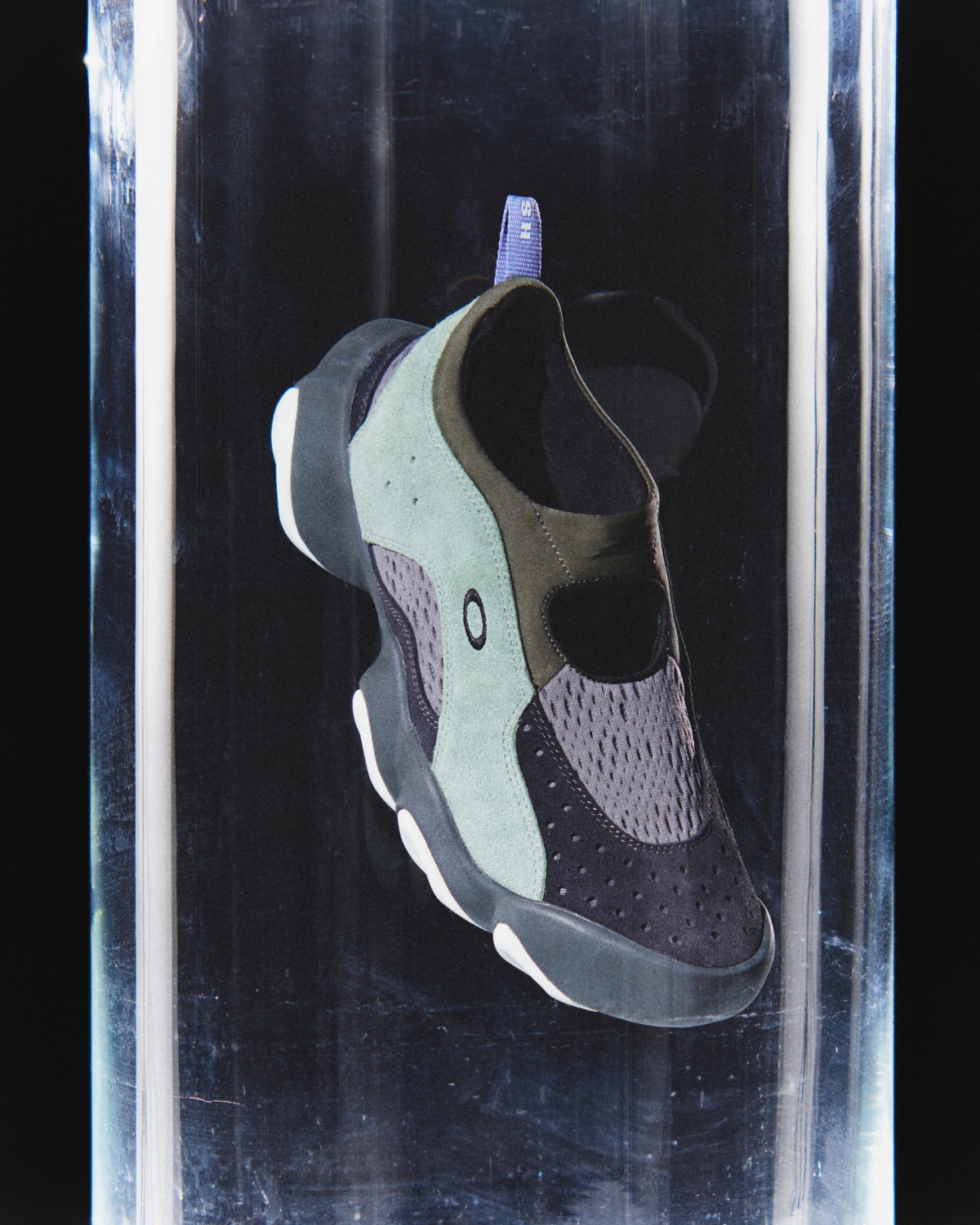 The Oakley Factory Team is made possible by a team of pioneering designers with an eye for the cutting edge. Their sharp focus is complimented by the softest materials around. Our Oakley x Brain Dead Flesh has the same sock-like uppers cut from suede and aeroprene for breathability and a chunky, undulating sole unit for comfort and shock absorption. The Oakley x Brain Dead Chop Saw shines in its support and its grip fit for all terrains.