Nina Kennedy
Pole Vaulter
Australia's newest golden girl
The 26-year-old trailblazer is dominating the sport – she is Australia's best pole-vaulter and the current world #2.
When you were young, you probably heard the saying "reach for the stars". Pole vaulter, Nina Kennedy, did just that and is now the #1 ranked women's pole vaulter in the world at a mere 26 years old. 
Born and raised in the town of Busselton just a few hours south of Perth, WA, she had her first taste for athletics at her school carnival which inspired her to join her first club, Perry Lakes Little Athletics, at age 11.
Just one year later, her life changed as her athletic prowess was identified by a pole vault coach at an athletics meet. From that day forward, Nina has worked her way to the top and earned her place as a trailblazer for the next generation of elite pole vaulters.
In 2015, 17-year-old Nina made her Australian senior team debut at the World Championships following her breakthrough earlier that year when she broke a junior world record and raised her PB three times in a single competition.
Amongst her accolades throughout the years, she has been a four-time Diamond League meeting winner, triple Australian national champion, bronze medalist at the 2018 Gold Coast Commonwealth Games and an Olympian at the Tokyo 2020 Olympics.
Nina is continuing to reach new heights and prove her dominance amongst her international counterparts. In 2022, the humble young gun won gold at the Commonwealth Games in Birmingham, bronze at the Athletics World Championships in Oregon, and won the  Diamond League championship title in Zurich, wrapping up the season with a world #2 ranking.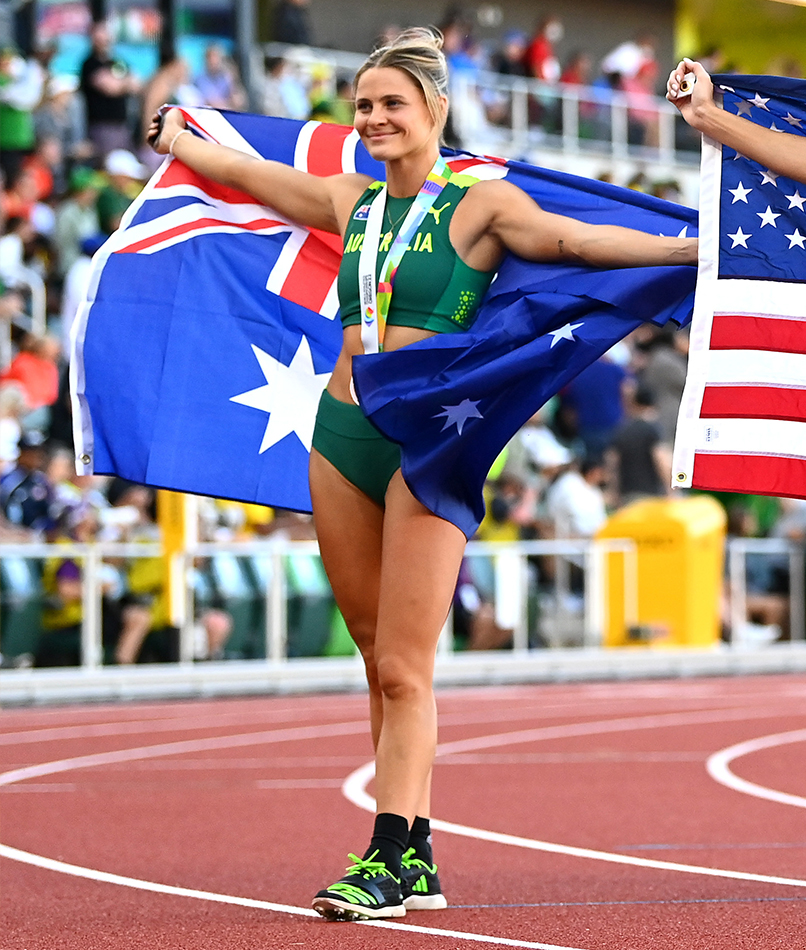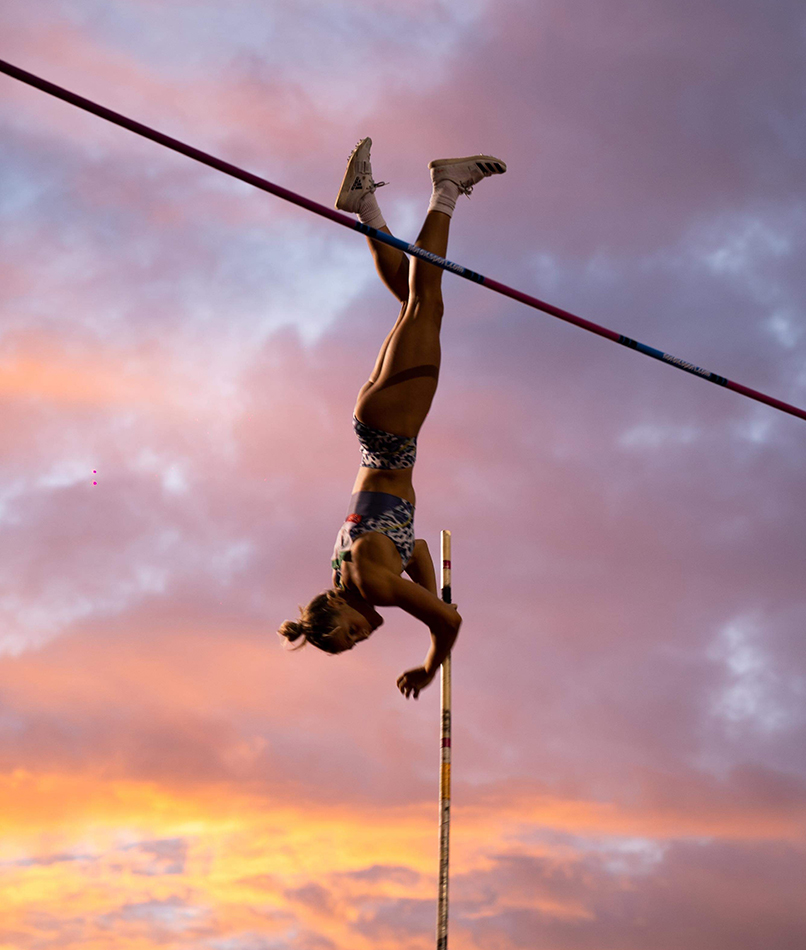 Continuing her success into 2023, Nina recently won gold at the World Championships in Budapest. Followed by a stellar Diamond League Meeting win, Nina not only jumped a personal best of 4.91m, she also set an Oceania Indoor record and meeting record.
Nina also holds the Australian national title and national record with the jump height of 4.91m. With her sights set high on the Paris 2024 Olympics, Nina continues to build height in her career and cement her position as one of the best pole vaulters in the world.