A new world champion, Nina Kennedy
Always Human's Nina Kennedy etched her name into the history books to become Australia's first women's pole vault world champion following a stunning decision to share the gold medal.
Clearing an incredible height of 4.90m, Kennedy claimed joint gold in the women's pole vault final at the World Athletic Championships in Budapest, in a feat which warmed the hearts of the Athletics world.
After a gruelling battle between Kennedy and American world and Olympic champion Katie Moon which saw the bar rise 5 cm above last year's winning height of 4.85m, both athletes had to dig deep to seal a victory. 
Kennedy twice smashed her own Australian record – with a first-time clearance at 4.85m and a gutsy last-ditch effort at 4.90m.
Lasting over two and a half hours, both athletes secured final scores at a whopping 4.90m, having just fallen shy on three attempts at 4.95m, before both deciding to take the gold together.
Kennedy told reporters afterwards;
We were out there for such a long time; we were pushing each other to the absolute limit. Katie is the world champion, she is the Olympic gold medallist, I didn't think she would want to share it. I thought we might need to keep jumping. But I kind of looked at her and said 'Hey girl, you maybe wanna share this?' and the relief, you could see it on her face, and you could see it on my face, and it was mutual.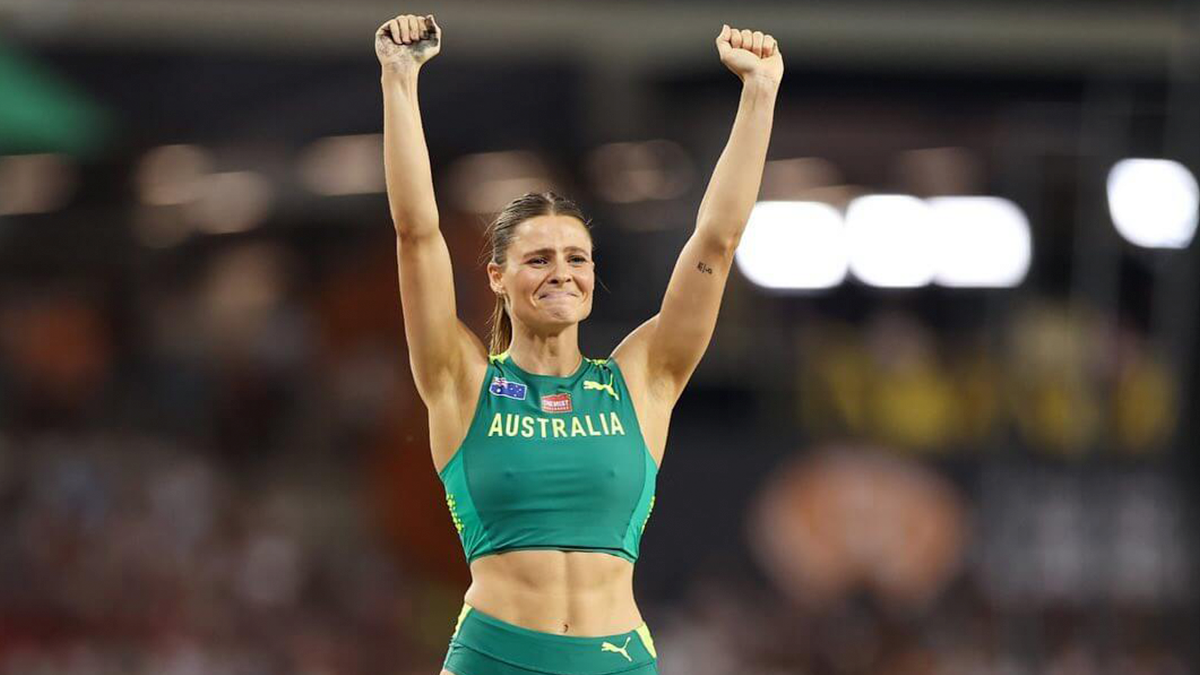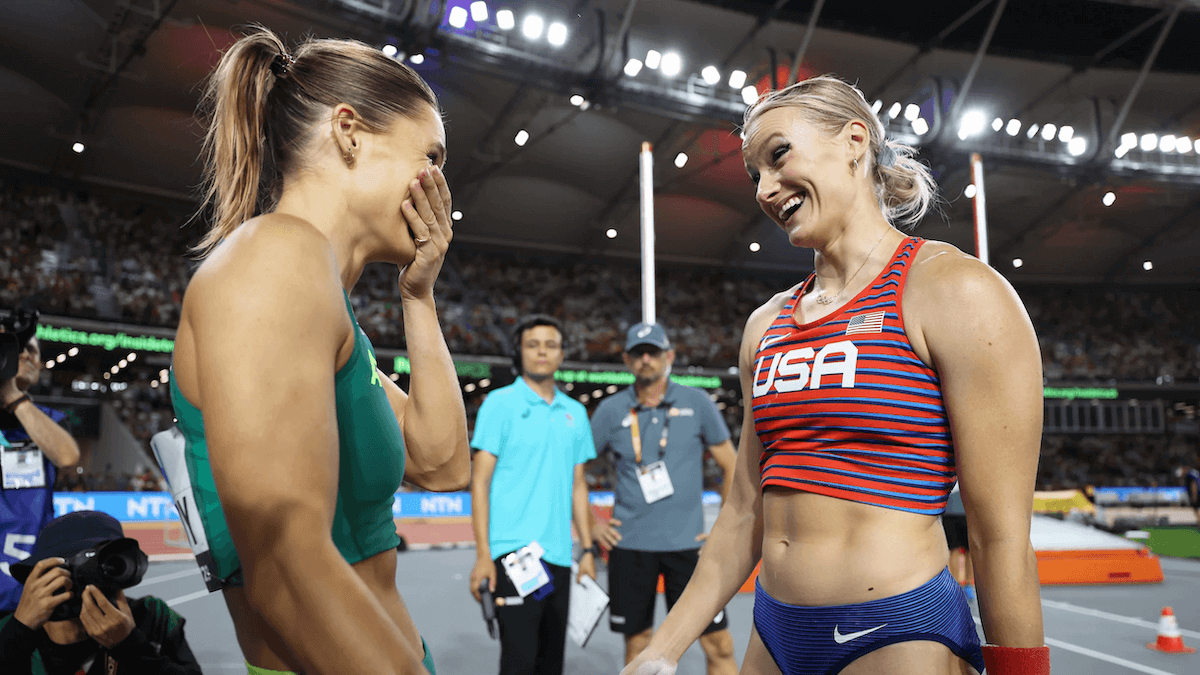 In a gesture cementing both stars in the history books forever, not only did Kennedy set a new personal record, but she also broke the Australian record, not once, but twice by 8 centimetres with the career-defining leap. 
Having delivered one of the top 10 female jumps of all time, Kennedy said: "I jumped out of my skin tonight. It was super crazy. I felt like the whole stadium was watching every single jump, they were all around us tonight, it was really incredible." 
The team at Always Human are so proud to represent Nina and look forward to seeing what's in store as she continues to build towards Paris 2024.