Jess Fox Claims 10th Individual World Title
Always Human's Jess Fox, wins record-breaking 10th individual world title, further adding to her impressive world championships tally.
After winning Kayak Teams gold on Tuesday and C1 bronze on Friday, the 29-year-old Australian canoeing legend won her 3rd medal of the 2023 ICF Canoe Slalom World Championships by claiming gold in the Women's K1 in spectacular fashion at the Lee Valley Whitewater Centre in London on Saturday.
The achievement marks Fox's 10th individual World title, and 4th K1 World Championships gold, having last claimed this particular title back in 2018.
After recording the fastest semi-final time by over a second on Saturday morning, Fox almost cost herself victory, after being issued a two-second penalty for touching gate 1 in the 10-paddler final. 
After suffering an early error however, Fox delivered a flawless and daring run that saw the four-time Olympic medallist secure the gold medal, 1.13 seconds ahead of Eliska Mintalova of Slovakia in second, and 1.40 seconds ahead of Poland's Klaudia Kwolinska in third.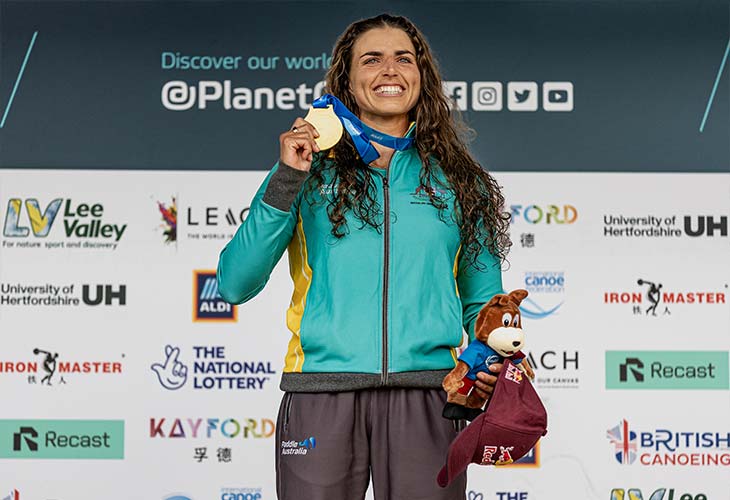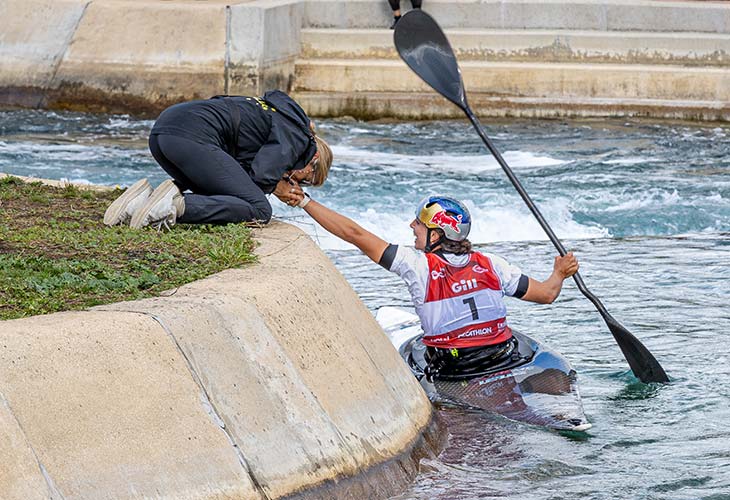 Fox told reporters afterwards;
My goodness, it was a crazy race and I just can't believe I've won today, it's amazing, I am overwhelmed and so emotional," 
"I didn't start well, I hit gate one and just tried to really put the hammer down and keep it clean and keep it tidy. Even to the last gate, I was taking risks and trying to squeeze out time, just sprinting head down to the finish, not knowing if it would be good enough, but to see I was one second ahead, I was thrilled.
"To win a fourth K1 world title and my 10th individual world title, I feel really proud of that."
Fox's victory – and a record-extending 22nd world championship medal, comes 13 years after she secured her very first world medal in Slovenia, and on the same Lee Valley course where she took home her first Olympic medal in 2012. 
The team at Always Human are so proud to represent Jess and look forward to seeing what's in store as she continues to build towards Paris 2024.