Danone, the leading global food and beverage company, has introduced a low sugar yoghurt innovation, Two Good, to the Australian market.
To coincide with the launch, Australian model and television personality, Elyse Knowles, has been announced as an ambassador of the brand.
The partnership will see Elyse promoting Two Good yoghurt and championing the simple and honest approach to wellbeing that the brand offers. The partnership will also demonstrate Two Good's commitment to meeting the increasing demand from millennials and Gen Z consumers for low sugar options without artificial flavours, preservatives or colours.
Two Good has a deliciously thick and creamy taste while packing a nutritional punch with only 2 grams of total sugar, no nasties, 11 grams of protein, and under 80 calories per 150g serving cup. It's the best of both worlds!
With 70% less sugar than the average yoghurt, Two Good isn't too good to be true, but it's pretty revolutionary. This is achieved by utilising a special product development process that removes sugar from the milk, leaving each yoghurt cup with only 2 grams of naturally occurring sugar.
The brand made the impossible, possible! Two Good gets its perfect touch of sweetness from the 2g of total sugar coming from the milk, blended with a range of delicious natural flavours and a touch of stevia*.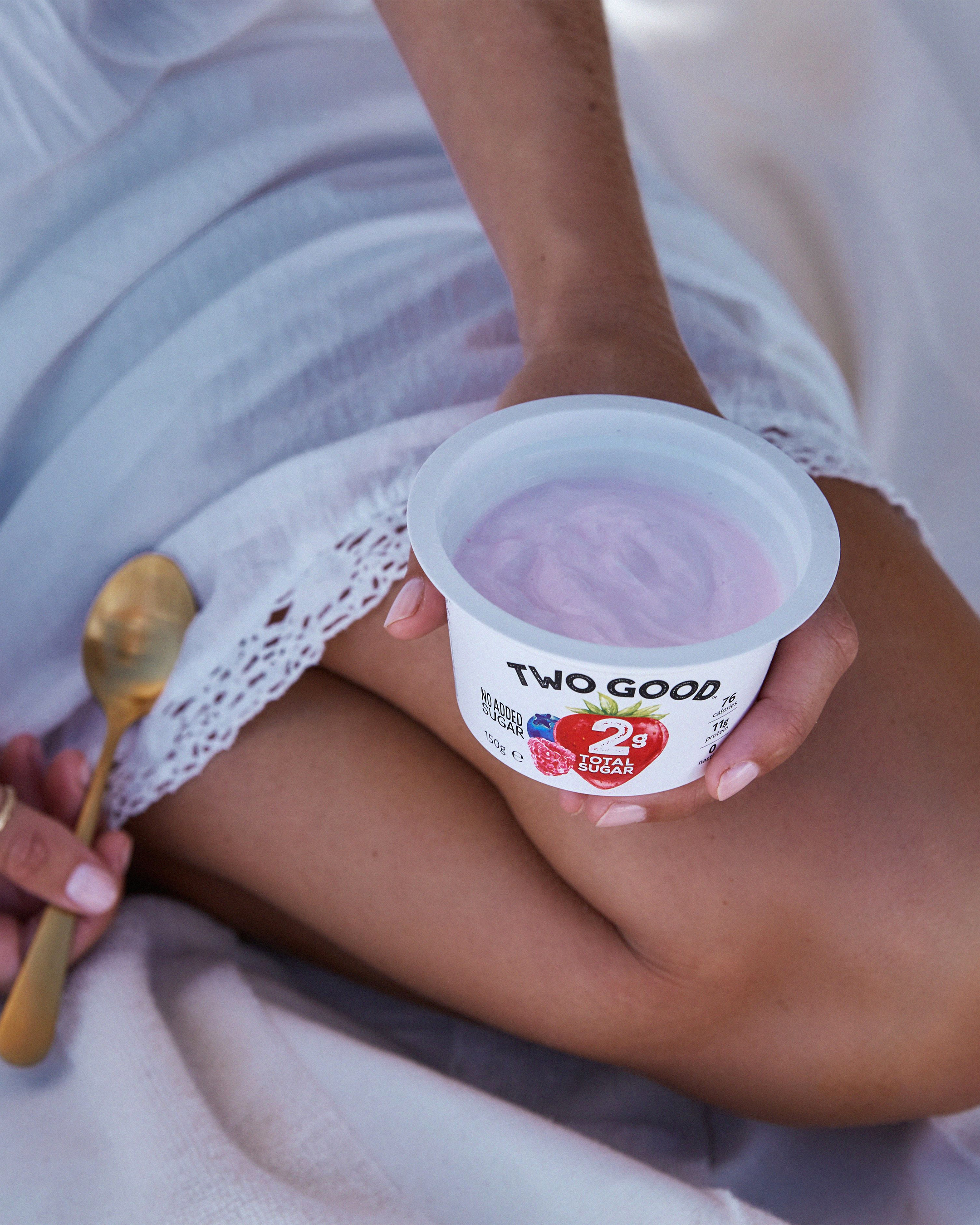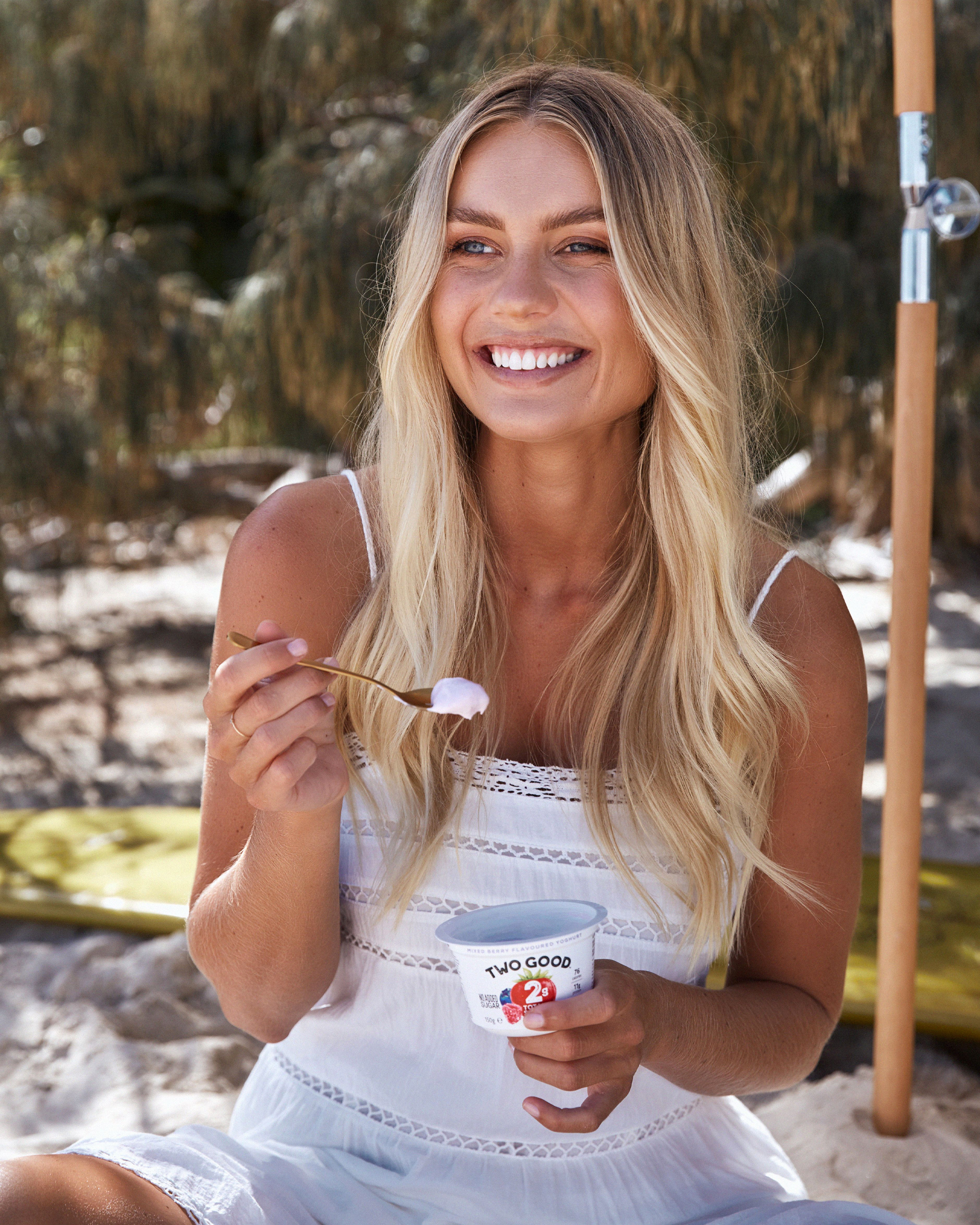 On the new partnership, Two Good Senior Brand Manager, Ramona Culda said,
"We are delighted to sign a trusted Australian name like Elyse Knowles to represent Two Good. Elyse has fantastic synergy with the brand and reaches an audience who recognises that choosing low sugar, healthy and goodness packed products is key to their well-being longevity without having to compromise on taste. 
Two Good is our straightforward, honest answer to living well, made locally in Kiewa, Victoria with only 2g of total sugar per cup, no nasties and a taste naturally good. Try all our flavours and discover just how good Two Good really is. A taste of the good life, TWO be sure!"
The partnership with Elyse was procured by Lampoon Group, who have been appointed as Danone's brand communications agency to execute Two Good's social media, public relations, activations, content, ambassador partnerships and influencer program.
Lampoon Group CEO, Josh White said
"We're thrilled to be awarded the Two Good account and to be working with Danone to introduce another amazing product to the market. We have been driving the success of Danone's high-protein snack brand, YoPRO, since the brand first launched in 2017 and over that time we have delivered a number of very successful product launches and campaigns for the brand. Adding Two Good to our portfolio is a fresh and exciting opportunity for our agency to build another trusted Danone brand."
Two Good is available in Coles, Aldi and the independent grocery channel.
Reference:  *Stevia is a sweetener and sugar substitute derived from the leaves of the plant species Stevia rebaudiana.