Oakley launches campaign that explores the lives and minds of the most committed athletes
Oakley announce 'ONE OBSESSION', celebrating the hard work and sacrifice of professional and everyday athletes, pursuing their sporting passion.
Oakley have launched the next chapter of the ONE OBSESSION campaign, encouraging you to make room for your sporting-passions – be it sacrifices in your family-life, career or friendships.
In building the campaign, Oakley created the ONE OBSESSION athlete survey that examines the behaviors and lifestyles of "The Obsessed" – the committed everyday athletes who tirelessly pursue their sport – to find true insights into what drives them.
The brand movement invites athletes of all abilities to join Oakley's global network of renowned ambassadors in celebrating the very real, not always glamourous, moments of pursuing your passion. It's not just about winning and losing. It's about the journey and the lengths you'll go for your sport, and we want to celebrate all of it. IT'S OK, in the name of obsession.
The ONE OBSESSION survey looked into everything from daily routines to the biggest sacrifices – be it time, careers or relationships. It provides a window into the emotional connection we have with the sports we love to pursue.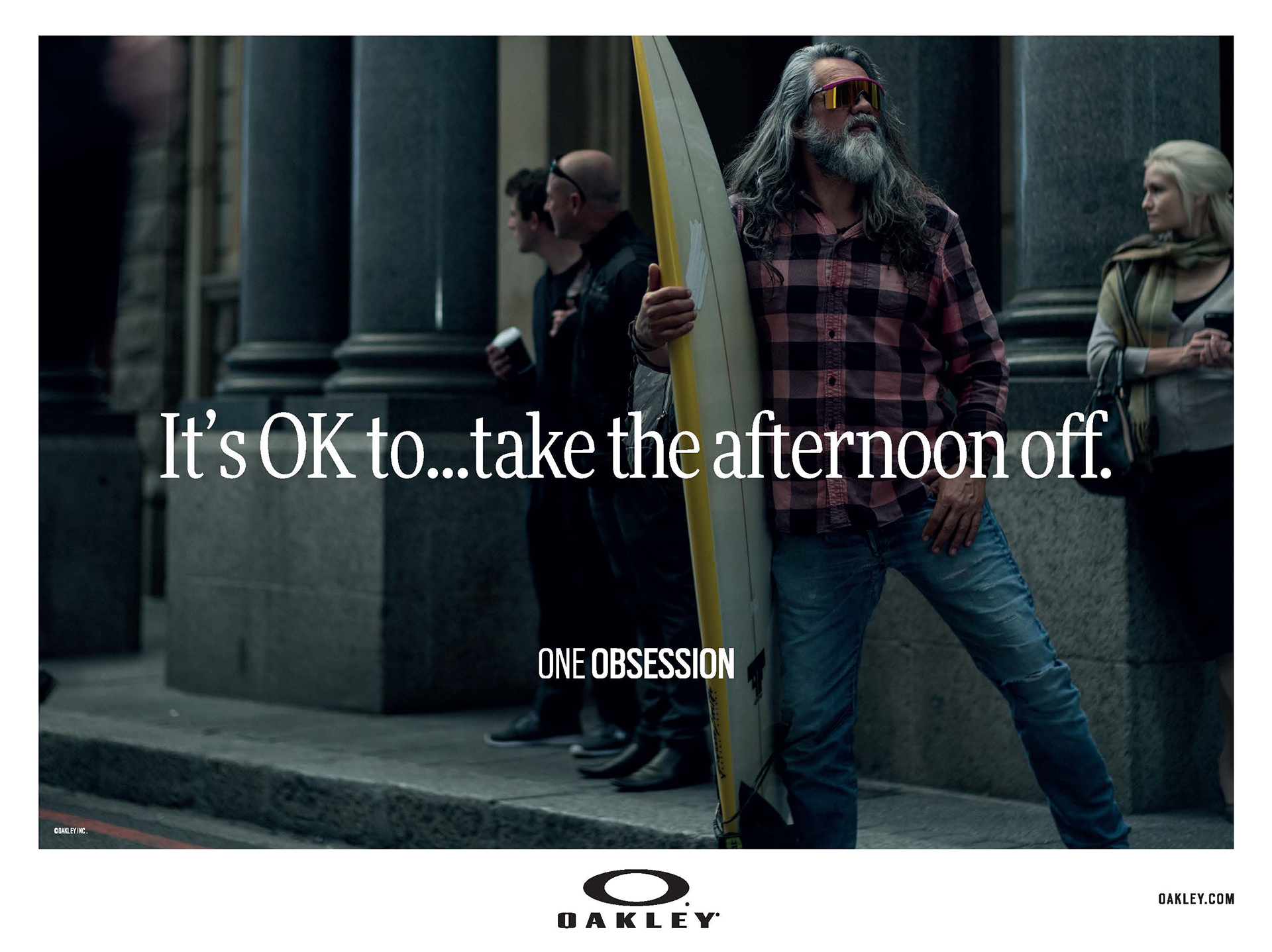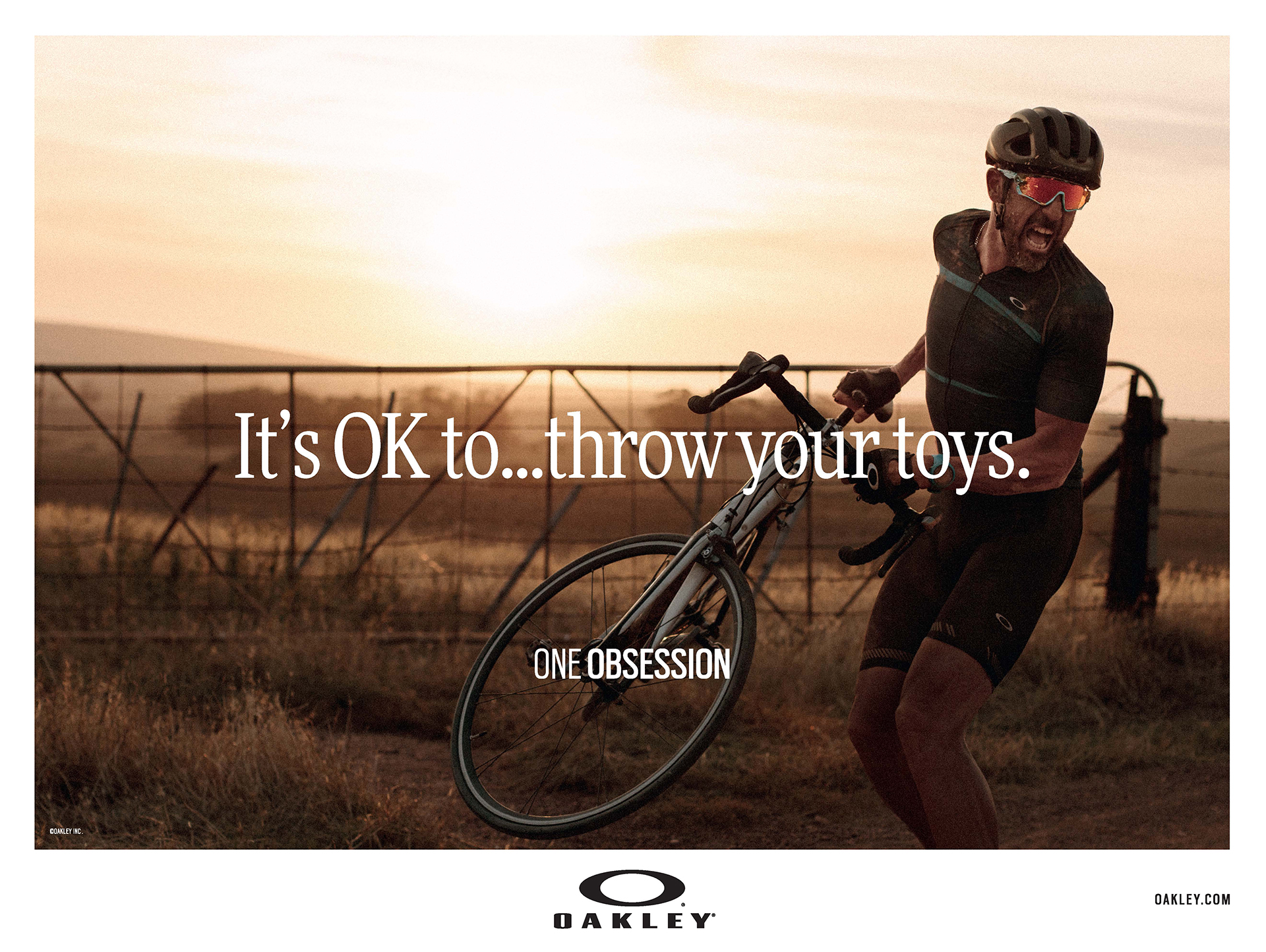 The finding's revealed just how committed athletes were in the name of their obsession:
They know what work-life balance is all about
40% of employed athletes would rather excel at their sport than at their job
23% of employed athletes say their sport is more important than receiving awards or recognition at work
The Obsessed are willing to make sacrifices 

One-third (34%) of athletes who have made sacrifices have let go of romantic relationships for their dedication
29% of athletes who have made sacrifices think they have given up financial success for athletic excellence
51% have trained on their birthday and 40% have worked out on major holidays like Christmas or Thanksgiving
For committed athletes, their sport is always on their mind 

Over in 9 in 10 (91%) think about their sport at least once a day
21% say they would be 'completely lost' without their sport
15% simply 'don't feel like themselves' when they are not doing their sport
Whether they are cyclists, golfers, skiers & snowboarders, runners & triathletes, or motorsport athletes, their sport is at the heart of their identity. It's not what they do in their spare time. It's not a 'hobby'. It's truly who they are.