Jaybird launch new wireless headphones, TARAH PRO on Bronte Beach
Always Human were tasked with creating a launch event for Jaybird's new wireless headphones, the TARAH PRO.
The TARAH PRO are built specifically for runners and athletes and it was important to reflect this with a running focused experience for key influencers and media. 
The objective of this event was to showcase the new product and the features: 
Premium Fit: They can be personalised using 'Switch Fit'
Interchangeable fins and tips
Pivoting buds that can go over or under your ear, ensuring the perfect fit so they won't fall out.

 
Unparalleled Playtime: 14-hour runtime
Fast charging

 
Built for Adventure: IPX7 waterproof 
Sweatproof
Durable

 
Custom Sound: A Jaybird app that allows you to customise the EQ 

 
Jaybird hosts morning running session to showcase TARAH PRO
To celebrate the launch of the revolutionary wireless headphones, we wanted to immerse media and influencers into the Jaybird ecosystem in a hands-on experience that would create buzz.  
We curated a morning that allowed for education and personalisation, an activity to test the TARAH PRO headphones and an opportunity to be pampered post work out.   
The morning began with attendees meeting at Bronte Surf Life Saving Club which was heavily branded on the outside and internally. They were given the new TARAH PRO headphones upon arrival and decked out in branded T-shirts. The room was set out with a beautiful healthy breakfast spread and a braid bar for the ladies, in order to show off the headphones fully.  
Each attendee was greeted by a Jaybird representative who personally fit their headphones utilising 'Switch Fit' and showed them how to personalise their sound using the Jaybird app.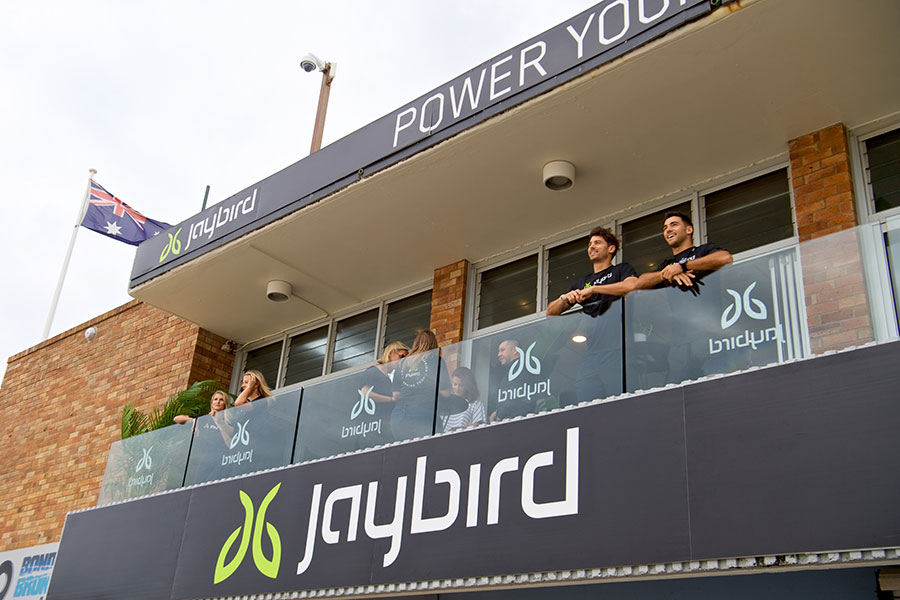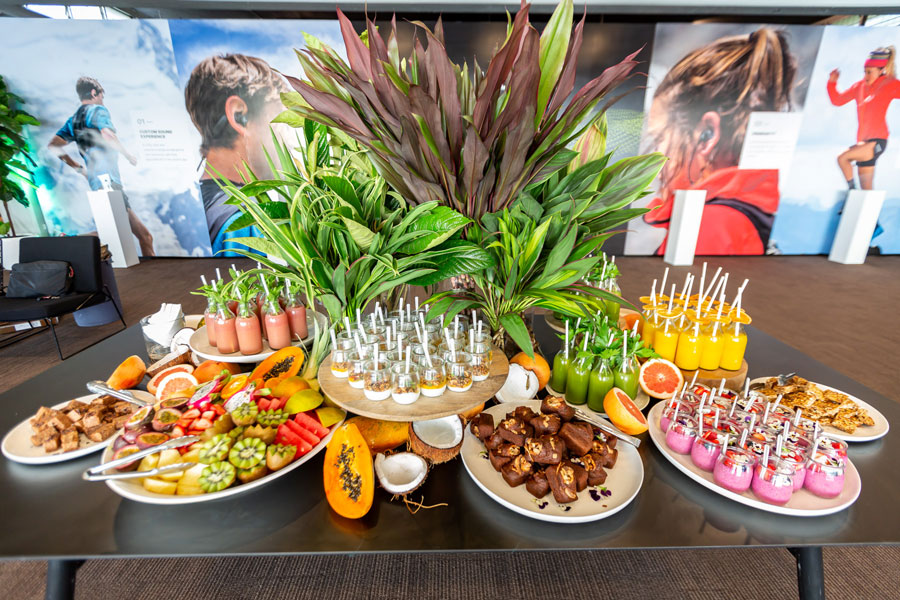 The 50 attendees were then split into 3 equal groups and set off on the round robin running part of the morning.  
 As we were inviting professional athletes, runners and triathletes, we had to be creative with the running session to ensure that they built up a sweat.  
The 3 running sessions were: 
Resistance running on Bronte beach using speed chutes on soft sand 
Pound the pavement 
Stair runs 
Post running, attendees were treated to a healthy breakfast, branded coconuts and a stretch bar where professionals helped stretch them out after their work out.  
The Pro's fell in love with the TARAH PROs
There were 50 guests in attendance, including Olympians, triathletes, competitive runners and top tier media.  
All guests walked away feeling further educated around the brand and its direction. The setting for the event catered to a healthy, outdoors lifestyle, solidifying Jaybird's position as the premium headphone choice for runners and athletes alike.  
From the morning, we achieved a reach of over 2million across social media, that really targeted the core demographic of runners and athletes. The Daily Telegraph covered the event, as well as Runner's World, Women's Health, Men's Health, Boss Hunting, Beauty Crew and Urban Sweat.